The 2012 Doomsday Film Festival explores our collective obsession with the Apocalypse in film, art, and culture.
From raptures, plagues, meteorites, nuclear holocausts, aliens, zombie attacks, ecological catastrophe, and cybernetic revolt to the 2012 doomsday predictions, the Festival will touch upon all possible permutations of our collective demise.
We'll be screening films from across the board, with works ranging from premieres to established classics to rediscovered gems. On the schedule for the 2012 Festival are nuclear fallout cartoons, early '60s atomic parables, '80s zombie punk, award-winning independent shorts, and much more.
The event will incorporate a panel-based symposium featuring authors, artists, and all manner of experts on the End of Days. We plan to tackle the Apocalypse in all its forms, and hope you'll join us for the ride!
Join our social network and email lists:




---

DDFF 2012 Advance Press Clips:
---

Where is this year's Festival Being Held?
92YTRIBECA
200 Hudson Street
New York, NY 10013
www.92y.org/tribeca
Directions: Easy to get to via the E, 1, and 6 trains.
E: Exit at Canal Street (front of trains headed uptown/ back of trains headed downtown). Walk west on Canal to Hudson. Make a left on Hudson. 92YTribeca will be a block down on your left.
1: Exit at Canal Street. Walk (2 blocks) west on Canal to Hudson. Make a left on Hudson. 92YTribeca will be a block down on your left.
6: Exit at Canal Street. Walk (9 blocks) west on Canal to Hudson. Make a left on Hudson. 92YTribeca will be a block down on your left.
Need more directions? We recommend HopStop.com
---
What is the 92YTribeca?
92YTribeca, 92nd Street Y's downtown center located at 200 Hudson Street, helps 92Y carry on its mission to serve the community and the world in a remarkable way by providing exceptional programs across the spectrum—in the arts and culture, Jewish life and education, health and fitness and personal growth and travel. As part of 92nd Street Y, our mission downtown is to bring together and inspire a diverse community of people from New York City and beyond. The 92Y. An open door to extraordinary worlds. www.92y.org/tribeca
---
So when exactly will the world end?
It's hard to say. There have been many different End Times scenarios from societies throughout history. Come to the "Doomsday over the Ages" panel discussion and ask one of our experts in person.
---
Isn't it a little weird to be celebrating the End of the World?
Well, we noticed that this subject keeps popping up in our visual culture and we are interested in exploring why. There's a wide range of thought on the Apocalypse that's rooted in both imaginative escapism and genuine fears. Our film programming is intended to investigate themes involving the Rapture, 2012, Nuclear Annihilation, Zombies and everything in between.
---
But this festival is kind of a party too, right?
Yes! You can't screen "Damnation Alley" and take yourself too seriously. We'll have concessions at all screenings, killer DJ sets, receptions and an after party at a local Williamsburg bar.
---
Isn't the Apocalypse a very serious business?
It certainly is. Our mission is to explore all aspects of Doomsday in Film, Art, and Culture. Panels on "Doomsday Over the Ages", "The Rapture" and "When Zombies/Aliens Attack" will provide viewers an opportunity to explore the Apocalypse in detail.
---
I have a short film/painting/video game/comic book/graphic novel/ambient video/poem/art piece that I'd like to present at the Doomsday Film Fest. Are you taking submissions?
Sorry, but submissions for DDFF 2012 are now closed. Please check back with us in 2012!
---
What should I do in case of a Zombie attack?
Rendezvous with other survivors at the theater. And bring your axe.
---
Who Are The Festival Directors?
Andrew Miller is an award-winning filmmaker living in Brooklyn, NY. His short stories, articles and photography have appeared in a handful of assorted publications. He's the drummer for the band Riff Raff and works for a non-profit which provides relief services for New York's homeless population.
Contact Andrew »
Kristana Textor is a Brooklyn based documentary Director of Photography. When she's not working in film & television, or speculating about the impact of video games on our psyches and culture, she paints abstract interpretations of the End Times.
Contact Kristana »

View Kristana's artwork »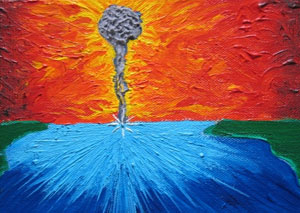 Title, Acrylic on Canvas
---
It's End of the World: Doomsday Film Fest Promo

SCHEDULE COMING SOON!
---
Films for the Fourth Annual DDFF will be projected in 35mm!!!
---
Check out our 2009, 2010 and 2011 programming to get a taste of what we've featured in the past.
---
Friday October 21, 2011. 6:00 - 8:00 pm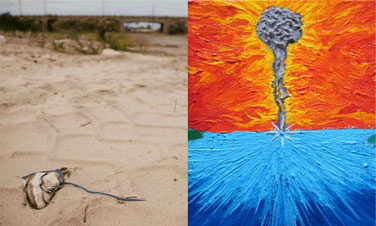 The 2012 Doomsday Film Fest Art show brings together a wide variety of artists who have created work inspired by the idea of an Apocalypse. Perhaps atomic warfare, a plague, massive asteroids, ecological catastrophe, zombie attack, or even the Rapture has ravaged our world. Maybe we met our end by way of a robot uprising. Whatever The Event was that led to our demise the DDFF artists have imagined it and rendered it for your visual examination.
Featured Doomsday Visual Artists:
Joseph Griffith
Sean Newton
---
Friday October 21, 2011. 8:00 pm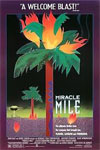 Followed Q&A with Anthony Edwards & Steve De Jarnatt conducted by Rumsey Taylor
Doomed romantic Anthony Edwards finally stumbles into a meet-cute with a dream girl, but on the eve of their second date, he picks up a stray ringing pay phone at 4 am and gets some unfortunate news—WWIII has been launched, giving him 70 minutes before nukes descend upon the streets of L.A.
---
Friday October 21, 2011. 10:30 pm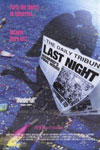 Oh, Y2K. Quaint as it may seem now, pre-millennial panic loomed like a specter for years—with the doomsday clock ticking down to both the Rapture and technological breakdown, not to mention the greatest Prince party ever.
---
Saturday October 22, 2011. 6:00 pm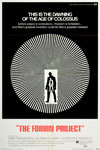 In the granddaddy of "technology run amok" films, the eponymous NORAD-sized supercomputer is designed as nuclear failsafe, but before you can say HAL (or Skynet, or the Matrix), the computer becomes self-aware and turns against its human masters.
---
Saturday October 22, 2011. 9:30 pm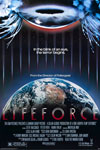 A cadre of astronauts discovers a ship tucked inside Halley's Comet containing three smoking hot naked vampire humanoids—but when the creatures are brought back to London for research, they proceed to turn the Brits into a mass of soul-sucking zombies.
---
Sunday October 23, 2011. 2:00 pm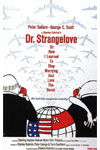 Formidable institution, AFI list mainstay and the Kubrick least likely to cause dissent, this Cold War "nightmare comedy" is so canonical it's easy to forget that it's also radical, devastatingly funny and eerily prescient.
---
Sunday October 23, 2011. 4:30 pm
An international array of brand-new apocalypse films including: crazed prophet street art, docs tracking the daily lives of Harold Camping's devoted followers, Slamdance award winners, experimental collage art featuring haunted meteorologists and steampunk ninjas.
---
Sunday October 23, 2011. 7:00 pm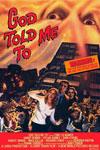 As rapturously nutjob as a Harold Camping prophecy, Larry Cohen's unholy B flick casts Tony Lo Bianco as a devout Catholic cop investigating an outbreak of homicidal religious mania.
---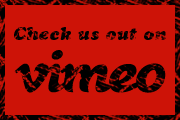 Missed a panel? Watch us on Vimeo!
---
Presented in partnership with:

---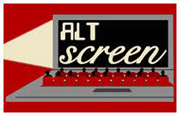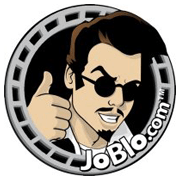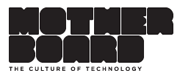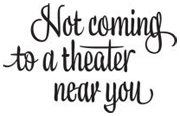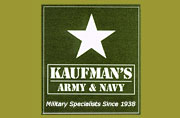 PHOTOPLAY